After what seemed to be a really short vacation(i feel like it wasn't two weeks at all)I'm back into the swing of the things, and glad to be back to blogging. Internet was scarce where i was staying so i had to make do with a bit of web access here and there.Anyway it was great to get out of the city for a while and just rejuvenate.
while I was gone I received two packages that I was super excited about getting. Remember how I was on a bend for Victorian White Lace dresses? Well I finally found one that fits and is absolutely adorable.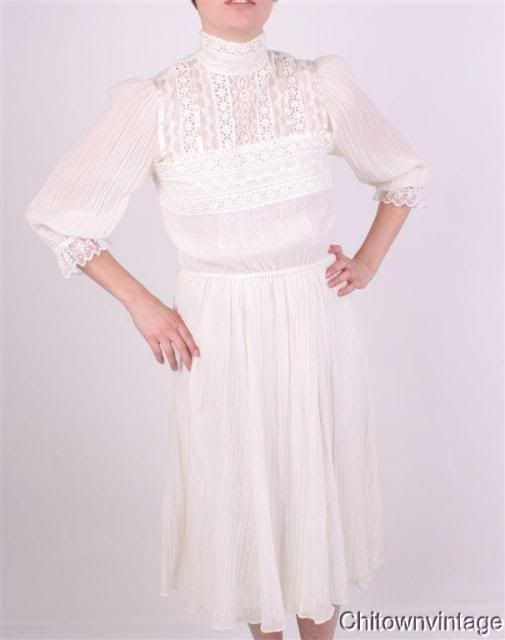 Also I've been searching for the perfect briefcase(because the on i have is just too small).Ever since
Alexa Chung was photographed with hers during Fashion Week
I've been even more on the hunt for it because I knew that there weren't going to be any available because everyone is going to be grabbing them up. So I found this one which is was one of very very few that the gussets actually fastened(many just fastened with clips and snaps).I hoped to have gotten a strap to go with it too but i guess i could always use the strap from the old one.
Both items were a lot more than i had actually intended on spending but i figured that these were very limited pieces and there's not that many out there yet.