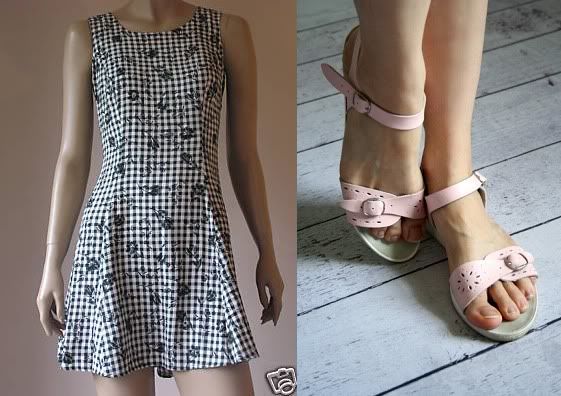 For the longest time I've been looking for the old version of the Saltwater sandals(the ones with a buckle). I actually mentioned this sometime last year that my sandals from H&M were completely demolished
and I needed to replace them, which I did. A similar T-strap pair from Urban Outfitters.Which now I have no idea where they are.Anyways when I was scouring Ebay one day I came upon these. They were totally and completely meant to be mine.They are perforated with a few flower details and they are in a super light blush pink.
I was mostly intrigued by the dress because when I saw it, I thought what a perfect combination of floral and gingham. It would be the perfect dress to transition from an outdoor festival to a night out.It has a corset tie back and it is white and hunter green with hunter green embroidered flowers on it.