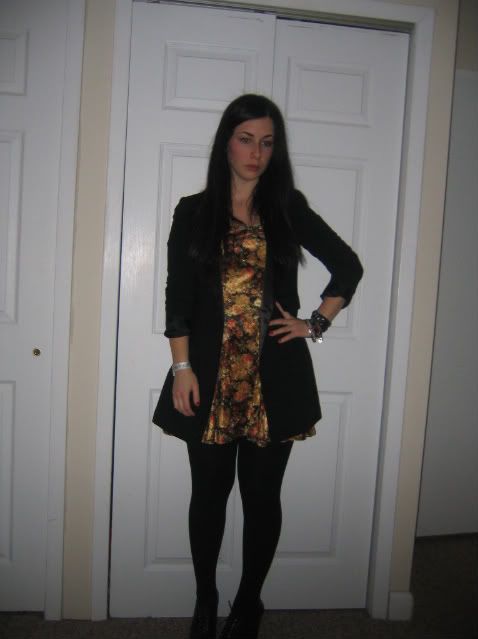 In this round of "How To Wear" I paired the Tuxedo Blazer with my Velvet Autumn Floral Dress, Black opaques and Vintage black platform oxfords.
The two together remind me of something straight out of 90210.Something that Valerie or Kelly would have worn, perhaps?
Anyways... I ended up fitting the sleeves and sideseam for a far better fit than how it originally came.It instantly made it ten times better!!!
Blazer: Black Tuxedo Blazer(F21)
Dress: Vintage Velvet Autumn Floral Dress(Ebay)
Shoes: Vintage Black Platform Oxfords(Ebay)