This was taken last week before my trip. I just didn't get around to posting it. My new bag came a while ago in this cute little package.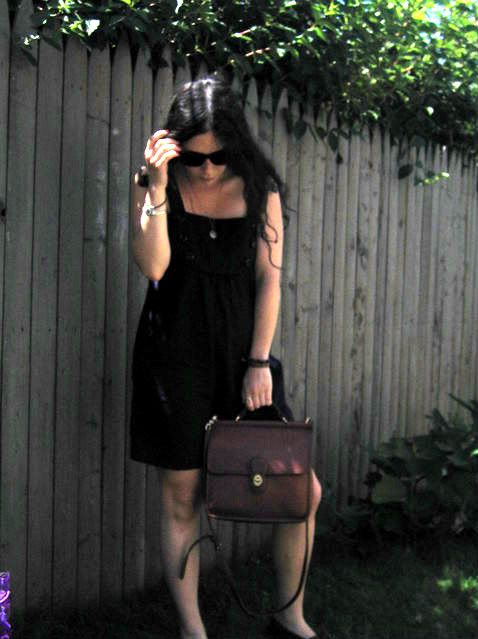 (this last photo came out really dark so I tried to fix it but it made it really contrast-y)
I wore this out for a day in the city and to do some errands. It was a very nice day out but still kind of hot and humid so I wanted a no-fuss outfit that would be very breezy and this dress I normally wear with a tank or t underneath but I just wanted something that would be light.This dress was also last summer's staple.I love the sailor details on the yoke and how light it is.
Dress: Navy Blue Sailor Dress(forever21)
Shoes: Minnetonka Moccasins(Ebay)
Bag: Vintage Postman bag(Ebay)
Sunglasses:Large Tortoise Wayfarers(Spring St.)