Because I've been so behind on outfit posts I'm gonna be posting a ton at one shot.
This is a work outfit I wore on Friday the 21st.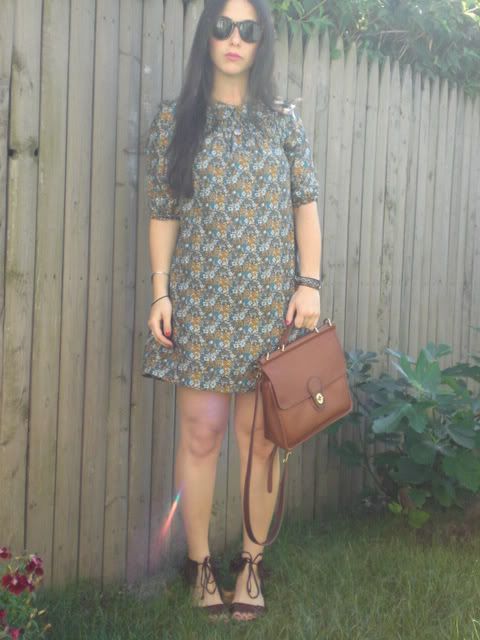 How cool is that ray of light by the bag? Speaking of the bag, i know I've been wearing it a ton but its been my go to bag. It goes with everything.
Dress:Floral Chloe inspired shift dress(H&M)
Shoes: Brown Fringe ankle Sandals(Forever21)
Bag: Vintage Tan Briefcase(Coach, Ebay)
Sunglasses: Large Tortoise Wayfarers(Spring St.)