This is another outfit for work.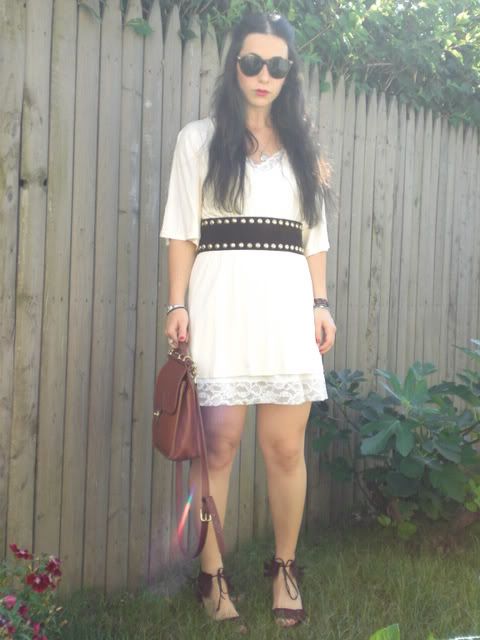 This outfit came to while just looking through my closet. I've had both garments in my closet for a really long time and have never thought about pairing the two together. The flutter sleeve tunic has been in my closet for a lot longer and I've never really found good use for it until now. This has become one of my favorite outfits. I love how the different materials on everything be so apposing yet work so well. I especially love the corset studded suede brown belt. It ties the whole outfit together.
I wore a really decadent red lip to offset the paleness of the whole outfit.
Tunic: Cream Flutter slv V-neck Tunic(H&M)
Slip: Vintage White lace slip(Beacon's Closet)
Shoes: Brown Fringe ankle sandals(forever21)
Belt: Vintage Brown Suede Studded corset belt(Thrifted)
Bag: Vintage Tan briefcase(Coach, Ebay)
Sunglasses: Large Tortoise Wayfarer(Spring st)