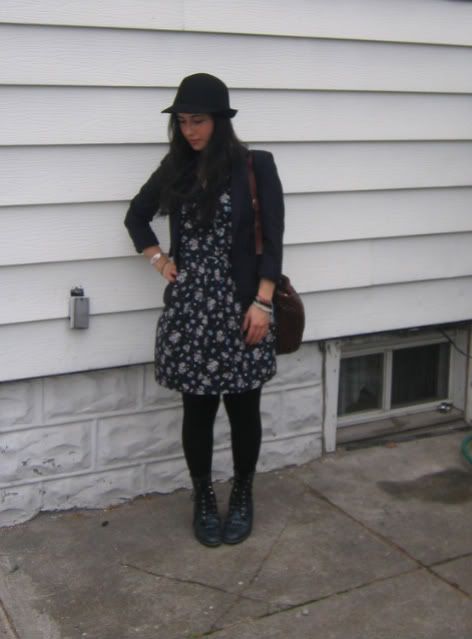 This outfit was again, a multi purpose outfit for which I was going to school and didn't necessarily have plans for after my late class but me and a friend, in the same class as I, always end up doing something after. We ended up going to get some amazing pizza in the East Village and then off to a bunch of bars on the Lower East Side. We had such a great night. I had soo much fun.
Jacket: Vintage Gant Boy's Navy Blazer
Dress: Vintage Navy Floral (one of last summer's staples)
Tights: Black opaque cable knit(Target)
Boots: Vintage Justins Ankle Navy Schoolboy boots.
Bag: Vintage Brown Woven Bucket Festival Bag.
Hat: Black Fedora(f21)